Meet the Hunt4Trout Executive Team
.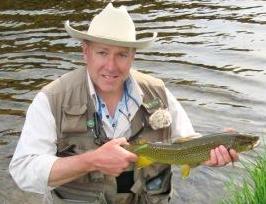 Matt Sweeney, Supreme Zen Master, Poobah of Trout and Jelly Eggs and your host.
Matt is the originator of the Annual Fly fishing Extravaganza, Men and fish are humbled by his piscatorial skills, his satirical wit and mystical ability to craft imitations of aquatic insects from scraps of fur and lint from his belly button. He truly is the Poobah (Not to mention it helps to have control of the web site)
---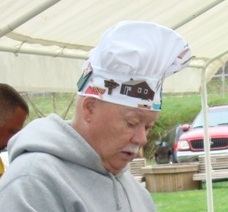 Breakfast Bob Boylestad, AKA Perfesser, The Swedish Norwiegan Chef, Director of Breakfastology
Bob has perfected the art of the pancake, creating cicular culinary creations for the cretinous crowd that is the extravaganza. Often confused with the Swedish chef because of his attire and babbling, Bob is actually Norwegian, however no one knows what he is doing in his off time and he has been spotted multiple times on the set of the muppets*** Important update - Breakfast Bob was recently seen having a vociferous discusssion with Kermit the Frog regarding one Miss Piggy***
---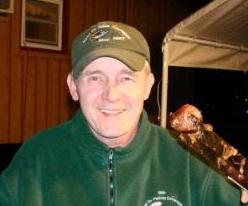 Lee Moore, AKA Butch, Director of Potato Quality Control
Lee, or Butch as he is known to his friends, is a long time particpant in good standing, also one of the only particpants who is in good standing anywhere. Butch takes his potato inspections seriously, no one knows potatoes like Butch, few question his ability to spot a spud of poor quality or a rising fish three miles downstream...in the fog...looking in the other direction.
---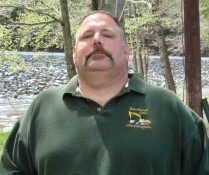 Dave Marotta, AKA Fuzz, Glee Club Director, Co director of Snoozeolgy
In a case of one picture is worth a thousand words, the above demonstrats why Fuzz is especially adept at ensuring everyone is having fun and particpating in all of the events. A single withering look from Dave is enough to ensure that particpants either take part in the group knitting circle or they spend the rest of trip trying to remove a super wedgie. Dave as agreed to take on additional responsibilites as the Co Director of Snoozeology, he can be frequently be seen practicing the art of the perfect nap riverside in the middle of the day.
---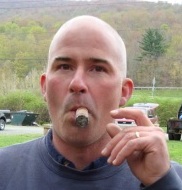 Chuck Bernier, Director of Safety and Corkage Control
Chuck is legendary when it comes to protecting the rest of the particpants from corkage and exploding glass, selflessly throwing himself in front of flying shards to protect others he is worthy of Presidential honors, we need only to wait until there is a President worthy of bestowing them. Still waiting on a decent President, it is 2012, one can only hope Novemeber brings someone different, I personally am voting for Colbert.
---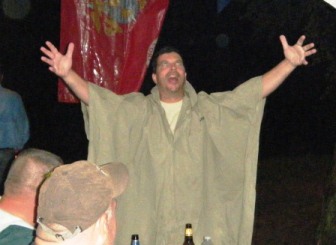 The Most Reverand Shemus O'Rielly McDonald MCguilicuddy Harrington
Sean has been duly appointed as the Camp Reverand as all of the important executive slots have been filled by qualified individuals, however due to his incessant whining I needed to appoint him to something. The above picture was taken while Sean was extolling the virtues of rain while the rivers were just hitting flood stage, why I am not sure, but it did keep him away from the scotch table for 4 1/2 hours he was serminizing...I don't think he realized everyone was ignoring him, but I do know he is working on the 2013 sermon. Fortunetely he provides comic relief during torential rain storms.