Fly Tying
It is about time...right?
In the retail industry the term "leakage" is used to discribe inventory that leaves the shelf with no corresponding increase in revenue, in other words "leakage" represents pilferage, theft, down right stealing or otherwise appropriating inventory.
In order to prevent "leakage" from my flyboxes by dispicable characters, I am publishing several videos on how to tie the flies I most commonly use on the Catskill rivers as well as the streams and rivers of Connecticut, Vermont, Pennsylvania and other places that I fish on a regular basis. While I have no illusion that this will stop the leakage I experience (and look forward to!).
I hope that these do help with pre-trip tying and provide some insight as to what the Zen Master has in his vest!
The links will bring you to YouTube to view the video, once you are done viewing, click the back button to return to www.hunt4trout.com. Be sure to leave comments and ratings on YouTube!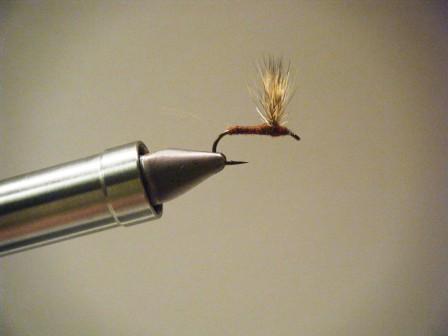 Red Quill Comparadun
The comparadun pattern can be changed to represent any number of mayfly insects by changing either the hook size or the dubbing color, or both. To represent an egg laying female, you can dub the ball at the tail with yellow dubbing to represent the egg sac. I tie the red quill in sizes 12 through 18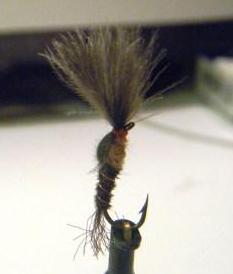 Slow Water Cripple
This is a deadly fly, fish during the hatch, after the hatch and for prospecting. Trout are opportunists who like an easy meal, this fly represents a crippled mayfly trying to emerge from its nymphal shuck and is either dead or struggling to emerge. Fish dead drift with no drag!
Tying the Henryville Caddis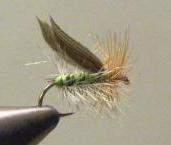 Henryville Caddis
Where would we be if we were at Cairns pool and did not have this ubiquitous pattern? This is especailly deadly on the Beaverkill during the early morning hatch of Grannon Caddis, typically a size 16, but 14's are also on the water. This fly can be fished dead drift, wet, in the film or skated across the surface all with great results. Combine this with a caddis pupa emerger as a dropper and it is a deadly combination.